Unthinkable, the "show for craft-driven content creators," launched its first podcast episode Monday, March 21, 2016, and by Tuesday it was in the top 10 career podcasts on iTunes!
In the words of the creator and host Jay Acunzo,
"If you agonize over your craft (and consider it a craft in the first place), welcome! And if you're a content creator who's bothered by suck, welcome to YOUR show!"
Cheers Creative had the pleasure of developing Unthinkable's brand identity & web design from start to finish. Check it out at www.unthinkable.fm.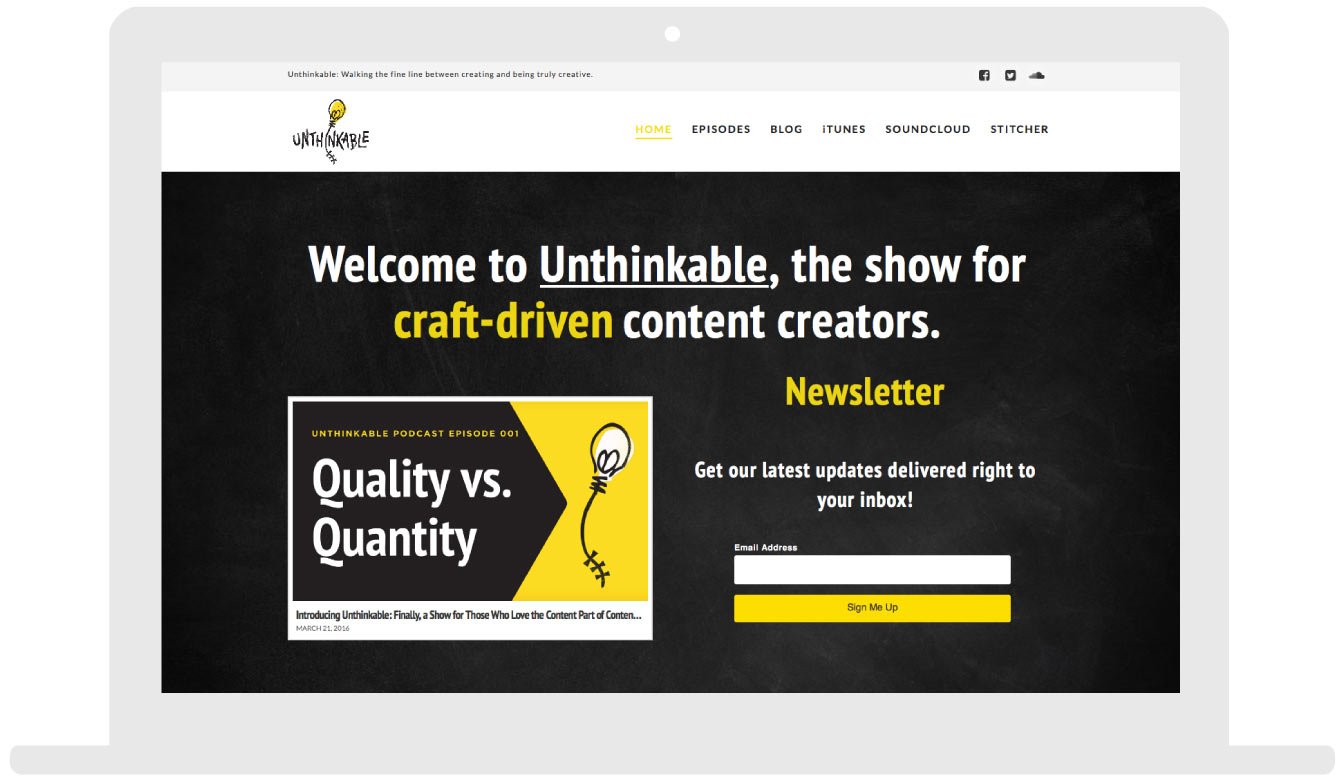 Listen and Subscribe to Unthinkable Now:
iTunes | SoundCloud | Stitcher
[cp_modal display="inline" id="cp_id_84ac5″][/cp_modal]