In 2005 I was studying graphic design at the University of Memphis and I was a new mom.
I took a break from a few classes the semester my son was born, but I was determined to create a curriculum for myself outside of school. Freelancing became a way for me to keep my design skills sharp, do some real world work, help real people, and create income from home (Goodbye Walgreens photo department!). I liked freelancing so much that I continued to do it after graduation.
I will never forget the look on my first freelance client's face when I showed her the logo and stationery redesign I created for her cleaning business. Her new brand assets were crisp, clean, modern, blue and white — the complete opposite of what is was before. My client looked at her business cards and then looked up at me and said "Wow! Is this my business? Is this ME?" In that moment, I realized that I have a skill that helps business owners be seen in the proper light–not only to their audience but to themselves. Brand design gave me the power to help business owners communicate who they are without even talking. I wanted to create these kinds of "aha" moments for the rest of my life.
Fast forward 12 years later — even after designing for SunTrust, Target, WalMart and Lowes, the most exciting projects I've had were the ones where I designed for business owners and professionals like you.
There were so many hidden gems in my community: content creators, bloggers, artists, event promoters, stylists, creative professionals and more. If had anything to do with it, I was going to use my skills to uncover them all and give them a presence on print and online. In 2012, I left Corporate America and founded Cheers Creative to pursue my purpose full-time. Cheers became an agency with an international reach and has gone places I never dreamed of 12 years ago as a design student and a single mom with a newborn baby. All I knew was that I loved what I was doing, and it was my responsibility to follow my love's trail.
What is your "why?" 
Why do you love doing what you do?
Your "why" is the primary ingredient in your business that sets you apart.
Do people know why you do what you do? Most of the time, you don't tell your story on a consistent basis because of one or more of these reasons:
You don't realize or think that your story is special enough to tell.
You have a fear that people will "find you out" if you tell your story, and that you'll somehow be disqualified from running a business (This is called imposter syndrome, and we'll talk about this later).
You've been so busy running your business that you just simply haven't made the time to tell your story.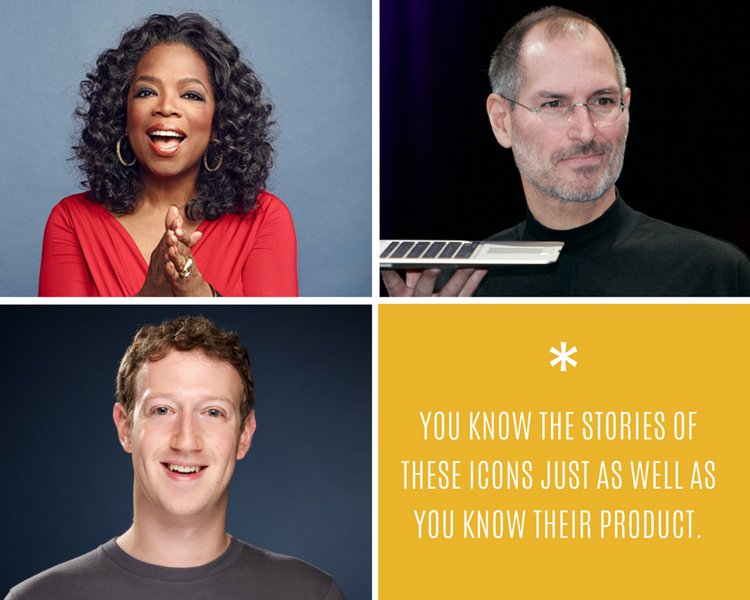 You know the story of Steve Jobs, Oprah and Facebook's Mark Zuckerberg. You probably know the story of other people that you admire. You know the point in their lives when they could've given up but they kept going. You know the turning point in their business. You've been to their Wikipedia pages. You've watched their documentaries. You consume their content and buy their products.
Telling your story builds trust.
Trust creates an engaged audience.
Engagement generates sales. (Tweet this)
Here at Cheers Creative, when we know your "why,"  we know how to make your brand visuals stand out and we know what should be the focus of your website. We want you to tell your story,
Share your "why" with us.
What results have you gotten in your business from sharing your story? Sound off in the comments below!